A chief concern for every business is the efficiency in which its employees are completing their day-to-day tasks. No matter how large or small your company is, it will never be able to operate at a pace exceeding the productivity level of the employees that form its backbone. While the advancement of IT systems and software has made it possible for employees to achieve more each day, it also has the potential to grind productivity to a halt when there are network issues.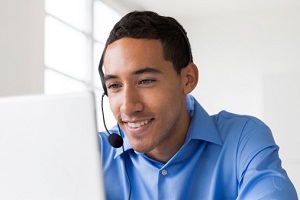 If your business is like most, it no doubt has an IT department on-site to help deal with these issues, while also monitoring network systems. Believe it or not, your IT department's efficiency can drastically impact the productivity of your employees. It is becoming increasingly popular among businesses of all sizes to outsource IT help desk services.
The efficiency of working with a managed service provider brings a number of benefits to those companies that decide to outsource these services. Here are a few reasons many businesses have cited for choosing outsourced IT help desk services:


1. Lower Costs
Whether businesses are keen to admit it or not, money is often the most important driving factor in decision-making processes. By making the switch to outsource IT help desk services, your company can save money in the form of increased productivity of your employees, and most importantly your IT staff. Quality outsourced IT services provide a help desk that is available to all of your employees for issue resolution as well as answering user questions. This keeps all of your employees productive because help is readily available and IT personnel won't have to take time away from their priorities.


2. Rapid Response Times
With an outsourced IT help desk, your employees will not only enjoy a swifter response when issues arise, but your on-site IT department will also become more flexible as well. When problems arise, your employees will be able to pick up the phone and immediately get in touch with a customer service professional (staffed by your managed service provider). This eliminates wait times in the office, specifically when the IT department becomes swamped with requests or they have more urgent matters to focus on.
As for your on-site IT department, it can now more rapidly respond to on-site issues that require its attention. No longer bogged down with simple user issues, your IT professionals can respond faster to network connectivity problems and stay ahead of hardware and software updates.


3. Refocus on the Core Mission
It is not uncommon for entire departments or companies to lose focus of the business because of troublesome technology issues. When your IT department is heavily focused on solving help desk problems, it loses focus of its core mission within the company. Once you outsource IT help desk services, you will find that your IT department is now able to refocus on the business priorities.


4. Industry Expertise for all Your Employees
Finally, it can be difficult to put together an IT department with a staff that represents a broad spectrum of industry expertise, especially if you have minimal IT staffing resources. Although most IT specialists possess general knowledge of various IT services, they are likely challenged to swiftly address all technology requests that come their way.
Outsourced IT help desk service providers hire large, diverse staffs that represent a variety of areas of expertise in IT. This means that without expanding your in-house IT department, you get access to some of the brightest minds in the industry, capable of tackling your employees' issues in a timely manner.


The Most Important Takeaway…
If there is one thing to remember about outsourced IT help desk services, it is the improvement in productivity that will be realized. Your office workers won't have to wait on in-house staff to solve problems, and the IT employees won't be bogged down with everyday user issues. Your employees will enjoy greater uptime and your IT department can focus on long-term priorities.
Request a consultation with a Managed IT specialist to discuss how your business can benefit from outsourced IT help desk services:
Topics: Managed IT Services, Efficiency, productivity, flexibility, cost savings