Most often, you'll hear or see me talking about all the reasons a business stands to benefit from working with a Managed IT provider. But in my time talking with business leaders, I've also found a few key signs that a Managed IT partnership isn't the most aligned fit. Here are four signs that may inhibit a successful Managed IT relationship...
1. You're Unsure of Your Growth Strategy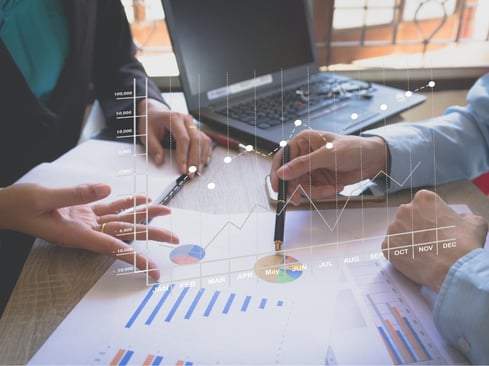 For today's businesses, planning for growth means planning for technology. Business technology can help businesses streamline operations and become more efficient. Without the proper technologies in place, many businesses end up being stuck where they're at. Alternatively, when a business does have the technology in place to enable growth, they can expand their products and services – oftentimes they can accomplish this without needing to hire additional staff.


2. You Don't Have IT CHallenges
When employees are waiting for pages to load or restarting their computers because an application won't work, they're not doing whatever it is you've hired them to do. Time spent on dealing with inadequate technology is time that's not spent on objectives that work toward the core competencies of your business.
Employees who can't reach productivity goals because the technology they have access to causes roadblocks end up feeling frustrated. On one hand, they know the reason for their low productivity is technology-related, but on the other hand, they don't feel like they can do or say anything about it. This overall dissatisfaction can have a negative impact on employee retention rates.


3. You Don't Think Your Business is a Fit for Outsourcing
The idea of doing everything internally was a reality not too long ago. But, with the advancement of business technology, it's become more and more difficult for businesses to meet their growing IT needs in-house. Companies are beginning to see IT as another area they can outsource to a provider to make things simpler and more affordable – similar to outsourcing financial services.


4. You Have Security & Business Continuity under Control
But do you? Because of the frequency of security breaches, it's pretty easy to grow numb to the idea. But the reality is, small and medium businesses are the main target of cyber threats. Cyber criminals rely on the likelihood that a small business hasn't done its due diligence to build out a security plan, put it into place, monitor and maintain it.
The fact is, just having a firewall doesn't cut it anymore. A Managed IT provider can handle all the pieces that keep your security measures up and running. They can take into account the different types of information that needs the most protecting and assess what areas are most susceptible to being hacked. Another area that's important is disaster recovery. Unexpected natural events and outages occur all over the globe, and a Managed IT disaster recovery plan can keep your business up and running even when disaster strikes.


If this list caused you to think that Managed IT Services might be right for your business, a great place to start is with a Marco Technology Assessment. It's an assessment of your business's full technology landscape, and it's designed for non-technical people who want a clear picture of their infrastructure.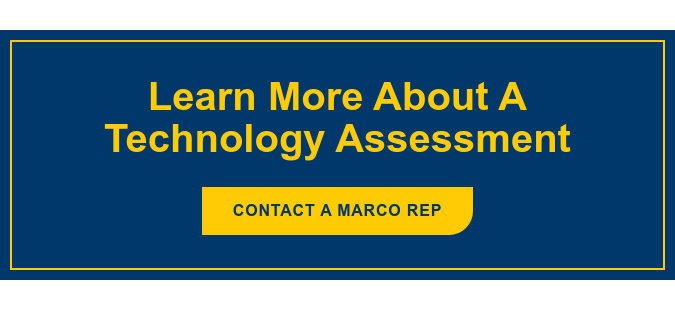 Topics: managed IT