It's quite common for clients to ask me when I think is the best time to plan for a new unified communications system. And, while the right answer does vary from client to client, there are a few key indicators that the time is right. In this video, I cover these key indicators and share some factors to consider when you're assessing the cost of unified communications. Watch it now:
Is It Time to Consider Unified Communications?
It might be. As you saw in the video, there are three situations that often times lead to clients researching the benefits of unified communications platforms. They are:
Your telecommunications contract expired
Your phone system is too old or outdated to give you the features you need
Your client base or employee needs are beyond your current technology
In any of these situations, clients find themselves on the search for new services. And what they may not know is that a unified communication system – especially one that's Powered by Mitel - can meet all of those needs. It can enable external conferencing and video collaboration and it can keep remote workers empowered and engaged.


The Cost of Unified Communications
When clients are budgeting for the cost of a unified communications system, there are a number of factors to consider. First, there's the cost of your telecommunication contracts, local and long distance spend and the number of lines you currently support. Beyond this, expenses related to maintenance contracts, services contracts and any software assurance related to your current phone system are also covered under a unified communications contract.
Once clients compile the hard and soft costs associated with their current phone system, they often times find that a cloud-based service, like UCaaS, provides significant benefits and overall cost savings over the long-term.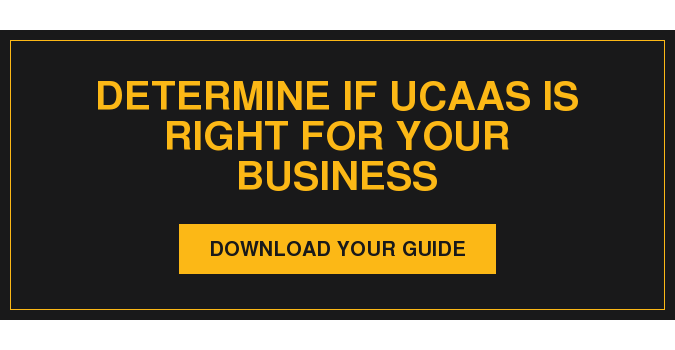 Topics: UCaaS