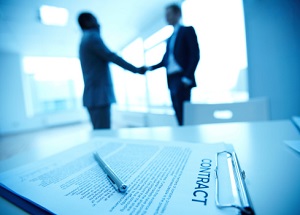 Phone systems, oftentimes talked about as Unified Communications Systems, are an essential technology system for business success. If you have a system that works well and meets all of your communication requirements, you're in the minority - a fortunate minority. A majority of today's organizations operate with a phone system that does not adequately meet their needs. And while it's easy to understand why a unified communications system is beneficial, purchasing, implementing and maintaining one can be a daunting process for institutions with limited funding and budgets like government agencies, school systems and nonprofit entities.
Fortunately, there is a way for these types of institutions. Read on to learn more...
Purchasing a unified communication system can be a difficult and complicated process, especially when working with a limited budget and/or complex process. For government agencies, school systems and nonprofit entities, this purchasing process can quickly become too time-consuming. So how can this hassle of upgrading and replacing equipment and services be reduced?
The Typical Process
When government agencies, nonprofits and school districts set out to buy a new unified communication system, there often times is a required process for choosing a provider. This process includes in-depth competitive solicitations creation, long waiting periods, difficult review and selection criteria and final approval. During this time, site visits are conducted, questions fielded, specifications laid out for bidders, proposals accepted, board meetings held and decisions made.
The National Joint Powers Alliance
There is a way for government agencies, nonprofit organizations and educational institutions to avoid these headaches. The National Joint Powers Alliance (NJPA) is a national government agency committed to helping these entities find cost-effective products and services.
The National Joint Powers Alliance's primary focus is to help nonprofits and government agencies work more efficiently and leverage resources effectively, providing benefits to users and taxpayers. Using a cooperative network of 50,000 member agencies across the country, NJPA enables these organizations to contract services, products and equipment without all the headaches of the traditional competitive solicitations process.
It is the mission of the National Joint Powers Alliance to successfully aid its members "in the planning, development and provision of valued services in a vast array of fields." In terms of business phone systems, there is now an opportunity to satisfy competitive solicitation requirements while purchasing a high quality, affordable phone system and working with the service provider of your choice.
NJPA created an RFP and fielded responses from the major unified communications vendors, awarding a contract to Mitel - as NJPA determined Mitel to provide the best value to their clientele. This means any school, government agency or nonprofit organization can satisfy their competitive solicitations through NJPA, and get Mitel unified communication solutions at a pre-negotiated price.
NJPA Contract in Action: City of St. Cloud, MN
The City of St. Cloud needed to make an investment in its IT services. They opened a competitive solicitations process for providers to offer proposals to cover the city's voice and data needs. It was a bonding year for the city and there were funds that needed to be spent in an allotted period of time. They immediately ran into headaches during the process. It quickly became evident that the vast majority of proposals were too expensive, not to their liking or altogether inadequate.
Marco, a Mitel reseller, helped the City of St. Cloud understand how the National Joint Powers Alliance could assist the City of St. Cloud in the process. In a budget economy where government entities are expected to do more with less, NJPA helped St. Cloud upgrade its system and maintain effective services for the people of St. Cloud while working within their budget and competitive solicitations requirements. Learn more about the City of St. Cloud's experience with NJPA in this video:
When communication issues are creating frustrations within your organization, your phone system becomes a priority that needs to be addressed. NJPA leverages their national platform to help qualifying organizations get the products and services they need quickly, easily and at a lower cost. For more information about these opportunities and eligibility requirements, request to talk with a specialist about purchasing Mitel products through NJPA.
Topics: Phone Systems, Mitel Dealers, NJPA Contracts, Technology, Unified Communication