You may have heard or read that our unified communications solution, UCaaS, is built by Marco and powered by Mitel. In today's blog, I detail how that relationship works and why it results in one of the strongest unified communications solutions in the marketplace. If you're in need of a brief reintroduction to Marco's UCaaS, check out my video on the topic.
Marco's Experience in UCaaS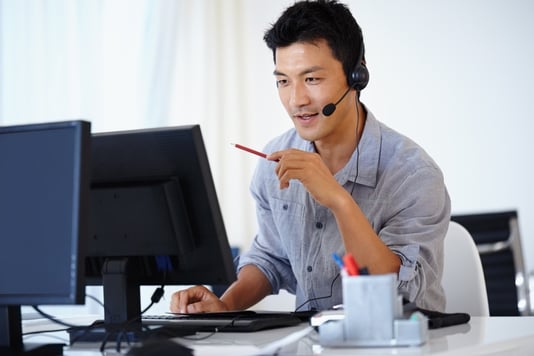 Unified Communications as a Service (UCaaS) combines telephony functions like voice, video, chat and collaboration into a seamless stream of business communication. The full features of UCaaS are available on your mobile, laptop and desktop computer. You can even access all of these business communication features via web browser, perfect for those one-off moments when you don't have your personal devices handy.
Marco's UCaaS was designed and developed by leveraging over 25 years of Marco's telephony experience, a decade of my personal telecommunications experience, along with the knowledge of my engineering team and Mitel's industry-leading solution. Beyond cloud-based circuits, we continue to work with local telephone companies to bring dial tone services to the solution as well. This ensures our UCaaS offering remains hyper-focused on the markets we serve.


Business Communications Powered by Mitel
For the past 25+ years, Marco has been a Mitel vendor. Because of our time-tested relationship, we're open to considering the new and evolving solutions Mitel develops. When Mitel began developing their cloud-based business communications system, we already knew their reputation for high-quality, relevant solutions. Beyond our business experience with Mitel, they also have a leading reputation in the marketplace.
As a consistent leader in the Gartner Magic Quadrant, Mitel is well known for backing up their brand promises with action. Gartner is a third-party, unbiased technology assessor that researches and classifies technology providers based on performance and execution. Mitel has been recognized as a Magic Quadrant leader for three consecutive years, which reaffirms our decision to have our Unified Communications offering powered by Mitel.


Marco and Mitel are a Winning Combination
I believe Mitel has the right long-term strategy, being focused on a software-centric, millennial-focused product. Their software ensures everything is available on any device, anywhere, at any time. By expanding upon the value of the software development at Mitel, we are able to leverage Marco's infrastructure to supply a business communication solution custom-fit to our local communities.


Mitel provides an industry-leading software solution, while Marco supplies the infrastructure, service, monitoring and analytics. As a result, our partnership creates a winning combination within the unified communications marketplace. Learn more about unified communications and how this solution can revolutionize your business by contacting one of Marco's Communication Technology Specialists.
Topics: UCaaS