Sourcewell is an organization whose purpose is to help non-profits and governmental organizations purchase goods and services both quickly and economically. They've helped 50,000 member companies connect with a large group of suppliers to procure project at pre-negotiated pricing. Below, I'll share a roundup of information and resources about Sourcewell Cooperative Contracts.
Sourcewell Cooperative Contracts information and Resources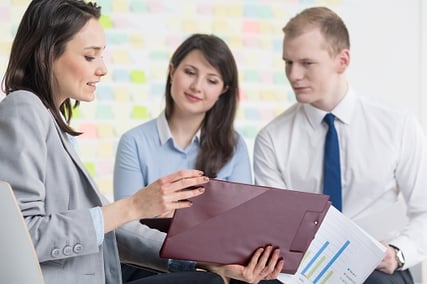 Before you dive into the information and resources listed below, remember that in order to benefit from Sourcewell Cooperative Contracts, you must first be a member. Take a moment to learn more about The Who, Why and How of Sourcewell Membership.
1. Who Benefits from Sourcewell Cooperative Contracts?
The qualifying entities include state government agencies, school districts and non-profits. Review our breakdown of the types of non-profits using Sourcewell services. We answered questions about how these contracts specifically benefit non-profts here.
2. Learn about Sourcewell
We broke down four things people may not know about Sourcewell, and we took a moment to dispell four common myths about theses cooperative contracts.
3. Sourcewell Case Studies
Discover how an Illinois school district upgraded their analog system to a VoIP phone system through an Sourcewell Cooperative Contract. Watch a video of Colorado school district's experience implementing a Mitel phone system through Sourcewell.
4. Is Sourcewell Right for You?
Know if you're ready to forego the RFP and bid letting work and go straight to the purchase decision with these five questions. Is skipping the RFP process that big of a deal? See how the RFP process differs from the Sourcewell route. Still have questions? Download our free ebook to determine whether you could benefit.
5. Ensure Your Solicitation is Satisfied
Cover your bases by following these 12 steps. Even better, contact a Marco representative to learn more about Sourcewell benefits.
Topics: Sourcewell Contracts