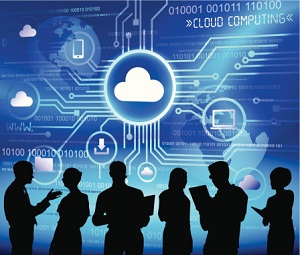 Well designed private cloud environments allow businesses to experience better security and increased reliability. With private clouds, the primary challenge goes beyond the creation of the cloud itself; so, what should be expected from a service provider beyond the initial set up period? To answer that, first you must know the difference between a private cloud and a public cloud.
Private Clouds vs. Public Clouds
The main difference between a private cloud environment and a public cloud environment is that a private cloud exists solely for a single organization. Both serve similar purposes, but one is accessible by only you, while the other shared by multiple people or organizations.
However, just because a cloud is private doesn't mean your business can't benefit from a cloud service provider. Here are some of the services a cloud provider will be able to help your business with:
Support Remote Locations and Workers
A private cloud environment is a great solution for businesses that have remote locations, or require employees to work outside the office. Access through the cloud is available any time, from any location that has Internet access; this virtually unlimited access to data, servers and more can greatly increase productivity and keep your remote employees connected. Cloud service providers can help design and support an effective cloud solution for your business.
Consult on Planning and Design
Setting up a private cloud is complex and requires thorough planning. A cloud service provider has the experience needed to design and implement a private cloud that can meet your business objectives. Properly setting up a private cloud environment the first time will save both time and money in the long run.
Install and Support On-Premise Needs
The beauty of cloud computing, whether private or public, is that everything is connected. A cloud services provider can assess your network and determine how best to design and install any applications you require.
Also, a true IT partner will be able to provide remote support, as well as on-premise service when needed. Whether your end users are having trouble accessing applications or your IT department needs assistance making an adjustment, your cloud service provider can help.
Manage End User Experience with a Managed IT Help Desk
The purpose of a private cloud is to provide a smoother, more accessible end user experience. When running properly, your employees should be able to easily communicate with each other and complete their tasks. When problems occur, business can grind to a halt. That's when a Managed IT help desk comes in handy. The help desk will be able to understand the issue and provide a timely solution. After migrating to the private cloud, your employees may have questions and need assistance to perform tasks using the new cloud. In this case, help desk specialists can help your end users through the transition.
Provide On-Site Support as Required
Moving to the cloud doesn't eliminate all local problems, some issues can only be addressed by going on-site. So when necessary, a quality cloud service provider can send an experienced technician to your location to help fix the problem. This can significantly reduce the amount of downtime you'll experience, which means more productivity for your business.
Cloud Service Providers
By researching various providers, you'll give your business a better opportunity to implement an effective cloud solution. The article How to Select the Best Cloud Computing Provider from a Crowded Field provides a great checklist of what to look for when choosing the right provider to support your business.
If you are interested in learning more about our cloud services, request a consultation with one of our specialists.

Topics: Cloud Services, Cloud, Cloud Migration, Multiple Locations, Knowing Which Option is Best