Likely the most competitive area of business in the United States is the telecommunication industry. It seems like there's a constant barrage of advertisements on television and the radio, all fighting for your business. But why is this industry so competitive and so important?
A telecommunications carrier is a company that's been authorized to operate a communication system. This can include landlines and cellular phones, Internet, VoIP services and more. This means that nearly every person in the nation can benefit from telecom services, including your business.
When it comes to options, most people are familiar with the large, national brands. These companies often bring a level of reliability that can't be found in any other company. But no matter where you are in the nation, there are likely smaller regional providers that have benefits of their own. You'll even find that companies who started out in television are now offering telecom services as well, giving you the chance for "one stop shopping."
If this is starting to sound confusing, that's because it is. It can be pretty tough to figure out what services are right for you. But all is not lost. I put together this infographic to help make sense of your telecom carrier options. Check it out:

Here's a deeper look at some of the benefits of each provider type.
Tier 1: National Providers
Companies like AT&T, Verizon, CenturyLink and Comcast are all considered national providers. These are the largest telecom companies in the nation. Some of them, like AT&T, have roots that date back to the 1800s. These providers are typically seen as the most reliable because of their financial stability and capabilities. With these providers, you know you're going to get high quality, but it may be at a higher cost.
Tier 2: Regional Providers
Companies like Birch, Cox, Windstream and Frontier provide services only to a localized region or a number of states. This doesn't mean their services only work in those states, but that their network and customers reside in that regional area. You might find that these companies are more responsive to problems, or that they're more in tune with issues that affect your specific area. Many times, these companies are more affordable than national brands, but you might find they don't offer as many features, or don't have as strong of a network.
Tier 3: Cable Combination Providers
Several cable companies like Charter and Time Warner Cable have combined business and residential services, meaning your Internet, home phone, business phones and cell phones can be combined into one account and one bill. This is likely the easiest setup to have, and these companies almost always offer discounts for bundling services. These services are often considered "best effort" services.
The Role of a Carrier Agent
If you're trying to figure out what company to choose, it can be a little daunting. A carrier agent, like Marco, is a company that has agreements with several telecommunication carriers to sell services on their behalf. The advantage of carrier agents to you is the ability to have them shop across available options instead of wading through each company's offerings yourself, trying to decide what's best.
When you trust a carrier agent to handle your telecom needs, the hard work is being done for you. They take on the responsibility of finding what's available and present it to you. Your invoicing, repair and contract are all still directly with the company you choose. You're still eligible for the discounts they offer, but you're making the process of choosing incredibly easier. The best part of a carrier agent is that you're paying the exact same cost you would otherwise. In fact, most times you even save money. When you choose your services through a carrier agent, there's a good chance you'll find out about offerings you never knew existed.
Finding the Right Telecom Carrier
What do we recommend? Most often you'll need a combination of providers, perhaps including a national or regional brand. This helps ensure that you always have reliable communication available.
If you are responsible for your communications or network infrastructure for a major corporation or your own small business, you know first-hand that telecom terms can be confusing. That's why I've included a glossary of commonly used telecom terms to help.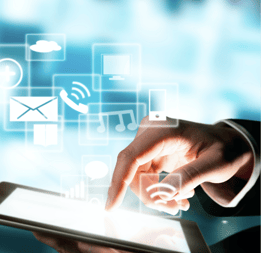 Glossary of TELECOM TERMS
This list of the most commonly used terms offers a good foundation of telecom and carrier services understanding.
Telecom Carrier:

This term defines any company that has the authorization to operate a telecom services network that enables communication between organizations and individuals. Examples of telecom carriers include AT&T and Verizon Wireless.

Also referred to as a

telecom provider.


Telecom Carrier Consultant: A telecom carrier consultant is a separate company that has agreements with various telecom carriers to sell and support their services. Carrier consultants help your business select the services and products that best suit your business operation. This includes finding the right voice, Internet, data and cloud services that meet a company's short- and long-term goals.

Also referred to as a telecom agent.
Redundancy: Redundancy ensures that when equipment fails or is updated, services from a telecom provider aren't interrupted. This should be thought of as a security blanket for your telecom services.


Telecom Audit:

Telecom audits provide an in-depth overview of telecom services. A typical audit looks for billing errors in telecom invoices, charges for unnecessary services, misapplied fees and overages.


Carrier Services:

Another broad term, this applies to any service offered by a carrier, such as Internet access, voice communications or any software-as-a-service application.


Connectivity:

This generally applies to any connection your network has to the Internet or other networks.


Hosted Services:

These are the services offered by a hosted provider on a per user basis, rather than a direct hardware or software purchase. This includes Infrastructure as a Service (IaaS), Software as a Service (SaaS), Unified Communications as a Service (UCaaS), Desktop as a Service (DaaS) and

Video as a Service (VaaS).




Hosted Provider: A company that offers hosted or cloud computing services, whether at your location, in their own data center or at a third-party hosting facility.
Service Level Agreement (SLA):

A contract between a service provider and the end user that defines the service performance agreed upon.


Support Web Portal:

Generally speaking, a web portal is one specific web page that provides support information from diverse sources. A support web portal offers information and support to end users and IT professionals in need of assistance.


Telecom Expense Management (TEM):

A service or process that allows organizations to manage their diverse telecom assets and services, validate vendor invoices and control spending.


Network-to-Network Integration (NNI):

Solutions that integrate the various IT services a business relies upon, such as wireless and cloud-based applications

to coordinate smoother day-to-day operations

.


Competitive Local Exchange Carrier:

This term defines companies that compete with previously established local providers by establishing their own network and switching centers.


This is a brief overview of the basic terms related to telecom services. To learn more, consult with a telecom carrier specialist.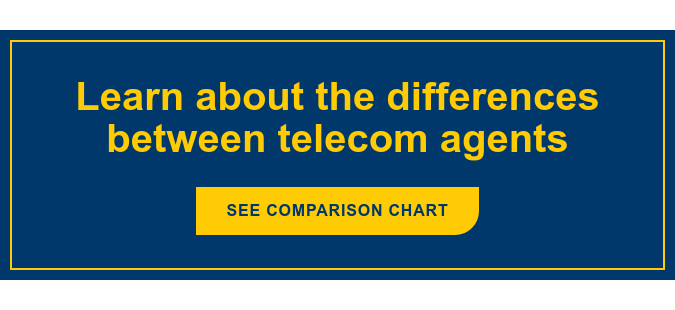 Topics: Consultants, Carrier Services, Telecom, communication systems, telecommunication