Your business relies upon a vast telecommunications network to maintain effective and efficient contact between employees, remote workers and clients that interact with your company on a daily basis. A telecom network represents a significant investment for any company, from the original purchase and installation of hardware and software, to the ongoing monthly carrier services costs.
What is Telecom Network Management?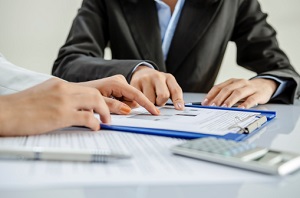 Telecom network management allows your company to better track and control expenses related to your telecom network. These services are designed to provide your business with the tools it needs to manage the lifecycle of its communication network.
Telecom network management also offers a holistic view of your telecom network's expenses and performance through advanced system analysis and reporting. There are many ways telecom expense management can help your business, but to keep it simple, let's look at the two primary benefits: billing audits and contract negotiations.
#1: Billing Audits
Have you looked at your carrier service bill lately? If you have, you'll understand why many organizations don't take the time to review their statements, and simply just pay the bill. The breakdown of carrier costs is enough to make anyone's head spin.
But, the consequences of not reviewing your monthly bill can be costly. The complexity makes it easy for errors to be missed, or additional charges to be hidden. Typical billing errors range from 12-20%.
Luckily, there are people who specialize in deciphering the mysteries within your monthly carrier services bill. Their comprehension of the components on a monthly statement, partnered with their knowledge of carrier service offerings, connect to give your business an advantage.
A telecom expense management provider can audit your past bills and easily spot inaccuracies. If errors are identified, they will, on your behalf, recover incorrect payments and communicate the mistake to avoid future issues. Whether it's improper billing practices, services that are poorly leveraged or simple human error, an effective telecom expense management process can help correct the problems.
When Audits Should Take Place
Carrier service bill audits can be beneficial in multiple circumstances. The first, and most obvious, is if you believe there may be incongruences within your carrier services bill. If you notice your rates keep changing, your final payment amount keeps increasing or if you interpret some of the complex data and see an issue, your telecom experts can step in to assist. If you have telecom network management services, you can have a specialist review your past and present bills for errors, and then work with your carrier service provider to recover any losses.
The second scenario is when your contract is up for renewal. This is the ideal time to review the payments you've made over the life of your contract and resolve any identified issues. At this time, you may also need to establish a new contract with a carrier. But before we jump to that, let's look at the final scenario.
If you are making changes to your infrastructure that require adjustments in your carrier services, such as technology upgrades or adding a new office, you'll want to consult your telecom network management provider. In this case, your provider can not only audit your bills, but they can also analyze your current services and help you identify what adjustments need to be made to accommodate your infrastructure changes. Then, once again on your behalf, they can negotiate with your carriers, which is benefit number two on our list.
#2: Contract Negotiations
As your business considers updating equipment and/or changing services to accommodate new business needs, it is crucial to update contracts from carriers and vendors. This helps secure agreements that reflect current market conditions that are in line with your budget and operational goals. Without monitoring and managing these agreements, your company could end up paying too much for the services you receive.
Telecom network management helps ensure annual contract requirements are met, while eliminating any unnecessary or misplaced costs.
Assistance and Support Where You Need It
Keeping track of billing and invoices for telecom network expenses is a difficult task for many businesses. Few companies have the resources and/or expertise available to review telecom charges on a regular basis.
Audit and negotiation services offered through telecom network providers protect your bottom-line by identifying problem areas in spending, recovering losses and ensuring your network runs at peak efficiency.
Topics: Managed Services, Efficiency, Telecom, protection, telecommunication