You've heard that your business should consider adopting a Unified Communications as a Service (UCaaS) platform for improved communication and productivity in the office. However, before you make the switch, you may want to know more about Unified Communications as a Service: what it is, what it does and what it looks like.
To me, describing the broad strokes and specific details of how Unified Communications as a Service (UCaaS) can revolutionize business communication is just another day at the office. But to my customers, it's so much more. In this blog, I'm sharing a quick video answering the top questions I'm asked by prospective customers:
What is UCaaS?
Why Would a Business Consider UCaaS?
What is UCaaS Comprised of?
Why Do I Believe in Marco's UCaaS?
What is UCaaS?
UCaaS (Unified Communications as a Service) is a combination of software that includes telephony functions like voice, video, chat and collaboration, combined with tools available on your mobile, computer, desktop and in the web. It combines the communication features your employees use every day, such as instant messaging, email, voicemail, video conferencing and phone systems, into a seamless stream of communication, managed over an IP network and accessed via the Cloud.
You can think of UCaaS as an architecture that integrates numerous communication tools into one single system so that businesses - and they're employees - can more easily manage all forms of communication.


Why Would a Business Consider UCaaS?
Many businesses consider UCaaS because they don't want to assemble and build different communication tools by themselves. Instead, they're looking to use a service that makes it easy to collaborate and communicate with clients, end users and employees.

UNIFIED COMMUNICATIONS IMPROVES PRESENCE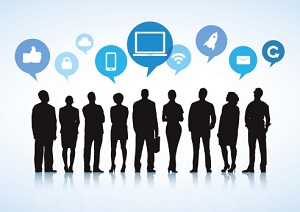 One feature, presence, can be thought of as your availability and willingness to communicate. If your office uses instant messaging, employees can see when other co-workers are available for chat. However, the indication that they are online and available doesn't necessarily mean they are sitting at their desk.
Unified Communications improves presence by allowing services like these to not only indicate availability, but reachability.
UNIFIED COMMUNICATIONS STREAMLINES COMMUNICATION
Additional Unified Communication features, like single number reach, allow people to contact an individual more easily. Rather than remembering an email address, work phone, cell phone and chat account, Unified Communication solutions allow individuals to use one point-of-contact to reach an individual across all platforms. An example here would be call routing, which allows calls to follow an employee, whether at the office, home or mobile.
Unified Communications encompasses a wide variety of options when it comes to implementing the solution that is right for your business. Often, the easiest way to determine what this solution and implementation looks like is by working with a technology services provider. And after implementation, all management and maintenance to keep features and functions up-to-date are covered under Unified Communications as a Service.


UNDERSTANDING UNIFIED COMMUNICATIONS AS A SERVICE
Rather than spending time, money and manpower purchasing, installing and maintaining on-premise servers and equipment, your company can have all of its business communication requirements delivered through the Cloud from a reliable provider. Right off the bat, you'll notice less infrastructure cluttering up the office. You won't need a room full of servers and additional office space for a larger IT department to manage communications applications.
LEVERAGE CAPABILITIES
After deploying unified communications as a service in your office, you can leverage the capabilities of your existing IT staff by consolidating the communications systems in use.
Consider this example: Unified communications in the Cloud include automatic updates when bug fixes are necessary or new features are released. This is all monitored by IT specialists at your provider, which means your IT team doesn't have to spend time testing, scheduling and installing each new software update.
SUPPORT FLEXIBILITY
You'll also notice a more flexible budget for your IT department. Unified Communications as a Service delivers applications to meet your communication requirements using a monthly, per-user fee. You don't need to budget for capital expenses to purchase and install new servers or other hardware upgrades.
Perhaps the greatest benefit you'll notice with a unified communications solution in place is a more flexible work environment. If your company and industry have seasonal changes in demand, scalability just became your new best friend instead of a scenario you dread facing each year.
PAY-AS-YOU-GO
UCaaS is a pay-as-you-go approach to communications. You only pay for the service your employees use on a per user/per month basis. The success of cloud computing is built on the concept of adding and subtracting access and services as needed. You can add and subtract users as it fits your business without worrying about significant hardware and software investments along the way.


What Is UCaaS Comprised of?
UCaaS is a cloud-based phone system hosted within Marco's secure, redundant data center with a primary and secondary instance. This includes:
Phone lines: local, long distance and toll-free service
All the software applications and features delivered from the phone system
Hardware endpoints such as IP phones, conference units and video units
Internet connectivity and private data connectivity to connect your locations and remote workers to the UCaaS platform
Mitel provides the software, and Marco supplies the infrastructure, service, monitoring and analytics - that's why and how Marco's UCaaS is powered by Mitel.


Marco's UCaaS Offering
Most technology service providers now offer managed unified communications services along with the architecture. As with many other services, this service is designed to increase efficiencies, while making your unified communications experience seamless and frustration-free. Support, help desk and maintenance are common components that enable providers to enhance your communications environment.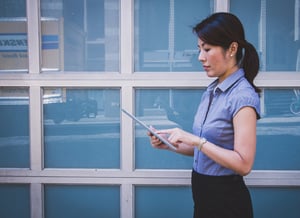 UCaaS offers all of the tools, benefits and capabilities of a UC solution on premise – but delivered via the Cloud. Companies around the world are turning to cloud service providers for a number of vital business operations.
Software as a Service (SaaS) and Infrastructure as a Service (IaaS) are commonly used by companies looking to remove the hassle of maintaining programs and hardware in their offices.
UCaaS allows companies to take advantage of the benefits of a Unified Communications platform without having to do any of the maintenance and updates. The tools and features of a Unified Communication solution are available over the Internet, rather than being installed and managed on-site. This allows your company to experience greater availability and cost savings. When the demands of your business grow, your UCaaS solution has the scalability to grow along with you, without headaches or significant cost increases.
UCaaS is rapidly expanding in the market. In 2013, UCaaS providers brought in $2.52 billion in revenue; that figure is expected to nearly triple by 2018, reaching a revenue of $7.62 billion. This rapid growth estimation verifies the importance of effective communication within businesses, as well as the need for a reliable system.
Unified Communications makes it easier for companies to communicate across various platforms while UCaaS helps maximize those solutions. It removes the hassle of dealing with the day-to-day operation of communication solutions and lets your workforce focus on the tasks at hand.


Why Do I Believe in Marco's UCaaS?
I believe in Marco's UCaaS because I've been able to leverage my 10+ years in telecommunications to put together what I believe is one of the strongest UCaaS solutions in the marketplace. By leveraging my experience, my engineering team and Mitel's industry-leading solution, we've put together a solution that is second to none in the marketplace. Ready to learn more? Let's talk.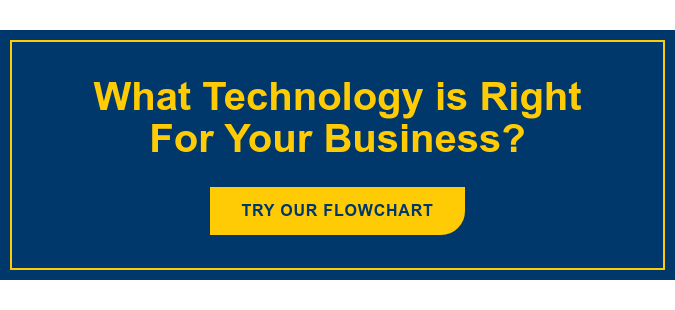 Topics: UCaaS