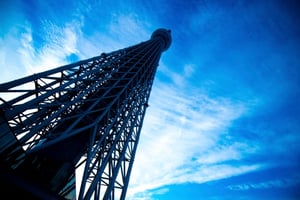 For decades, your "telecommunication provider" was just a fancy name for the phone company. But today, that term encompasses much more, including VoIP services, Internet services and much more. In today's business climate, the telecom provider you choose has never been more important.
Where Does "the Cloud" Come In?
It seems as though most conversations about business technology today include some mention of or question about the cloud. In a conversation about telecom services and the cloud, the question that most people ask is, why does the specific telecom company you choose matter?
When you use the cloud for your business, your files are stored securely in a remote location, on another company's system. Your access to those remotely stored files is dependent on your Internet (or dedicated MPLS) connectivity and bandwidth. And, to bring it full circle, your Internet (dedicated MPLS) connectivity and bandwidth are dependent on your telecom provider. Therefore, the success of your cloud relies on the success of your telecom services.
Let's look at three things that are important to know about your telecom services and the cloud.
#1: The Service Level of Your Telecom Provider Matters
One of the first things you'll have to determine as you plan your transition to a cloud environment is the type of telecom provider you'll need and it's availability.
You have three options (listed in order of quality and price):
Tier 1
These providers have the largest owned networks. They commonly operate internationally. Ex: Century Link, AT&T, Verizon and Level 3
Tier 2
These telecom carriers are regional; they have their own regional networks, but also resell tier 1 networks. Ex: Integra Communications, Enventis Communcations, Zayo Networks.
Tier 3
Finally, your local cable companies make up Tier 3. They generally combine residential and business services on the same network and provide "best effort" services
#2: Connectivity to the Cloud is not the Same in All Geographies
Telecom service isn't one size fits all. And the biggest variant is your geographical location. AT&T's network, for example, is stronger through the Midwest and Southeast US than it is through some of the western states, such as Idaho, Nevada, Utah and Wyoming.
Many carriers have complex or piecemealed networks to get to your location. And, the more piecemealed they are, the more your performance can vary. So when choosing a telecom provider, it is essential to verify their network infrastructure can provide the quality and reliability of service you require.
#3: Who Provides Your Cloud Services Matters
There are many important details when selecting a cloud provider (you can learn more here if you'd like), but let's briefly touch on the importance of who you select to partner with for your cloud services.
Essentially the cloud is the software, hardware and storage infrastructure from a remote provider. This remote provider could be Microsoft or Amazon, in which case you will be responsible for all the management and maintenance of the equipment and any issues that could arise. On the other hand, you could partner with a local cloud services provider that can not only provide the cloud environment you require, but also be there to support your organization as you use these services.
A services provider offers the additional advantage of working with you to determine the level of telecom services you need to enable the successful use of your cloud.
Telecom Services and the Cloud
The telecom service provider you have can affect your cloud service performance and reliability. As you navigate your journey to the cloud, it is essential to consider the telecom services you currently have and determine if any adjustments that may be needed to support your organization in the cloud.
If you'd like assistance through this assessment and discovery process, request to meet with one of our telecom service specialists.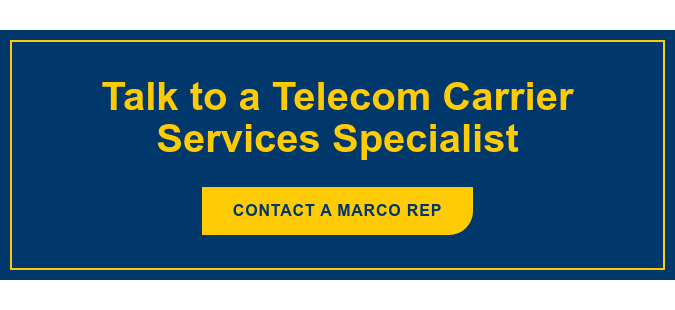 Topics: Cloud, Bandwidth, Business Services, Telecom, Knowing Which Option is Best