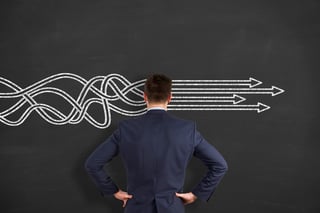 You've heard that your business should consider adopting a Unified Communications as a Service (UCaaS) platform for improved communication and productivity in the office. However, before you make the switch, you may want to know more about Unified Communications as a Service: what it is, what it does and what UCaaS looks like in action.


Unified Communications as a Service Defined
Unified Communications as a Service can be defined in short as a "method to provide a variety of communication and collaboration applications and/or services delivered over an IP network." Put more simply, the communication features your employees use every day, such as instant messaging, email, voicemail, video conferencing and phone systems, are all connected into a seamless stream of communication, managed over an IP network and accessed via the cloud.
Delivery Options
There are three common unified communications options:
Private cloud solutions offer your business software platforms customized to meet demand and on-premise integration with applications you already use in the workplace.
The public cloud sees customers sharing a single software platform (SaaS), with most of the applications hosted off-site.
The hybrid approach is also beneficial as it allows your company to retain some unified communications applications on-premise, while hosting others via the cloud.
So, how do you actually connect to your hosted unified communication systems? Here's your answer: cloud platforms can be accessed via public internet connection, virtual private networks (VPN) or private data connectivity, such as mpls or ethernet networks.

What Unified Communications Looks Like
The primary goal of a unified communications solution is to create a single point of access for multiple communications mediums within your business. This includes everything from email and office phones to employee mobile phones, video conferencing applications and social media.
Understanding Unified Communications as a Service
Rather than spending time, money and manpower purchasing, installing and maintaining on-premise servers and equipment, your company can have all of its business communication requirements delivered through the cloud from a reliable provider. Right off the bat, you'll notice less infrastructure cluttering up the office. You won't need a room full of servers and additional office space for a larger IT department to manage communications applications.
Leverage Capabilities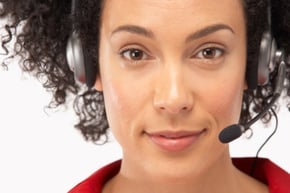 After deploying unified communications as a service in your office, you can leverage the capabilities of your existing IT staff by consolidating the communications systems in use.
Consider this example: Unified communications in the cloud include automatic updates when bug fixes are necessary or new features are released. This is all monitored by IT specialists at your provider, which means your IT team doesn't have to spend time testing, scheduling and installing each new software update.
Support Flexibility
You'll also notice a more flexible budget for your IT department. Unified Communications as a Service delivers applications to meet your communication requirements using a monthly, per-user fee. You don't need to budget for capital expenses to purchase and install new servers or other hardware upgrades.
Perhaps the greatest benefit you'll notice with a unified communications solution in place is a more flexible work environment. If your company and industry have seasonal changes in demand, scalability just became your new best friend instead of a scenario you dread facing each year.
Pay-As-You-Go
UCaaS is a pay-as-you-go approach to communications. You only pay for the service your employees use on a per user/per month basis. The success of cloud computing is built on the concept of adding and subtracting access and services as needed. You can add and subtract users as it fits your business without worrying about significant hardware and software investments along the way.
Supporting Better Communication
Last but not least, you'll notice more reliable lines of communication both internally and externally. UCaaS offers redundancy to protect your data and keep your communications up-and-running at all times. Relying on a secure data center for this service is better than what can be provided via internal office infrastructure. Plus, the top UCaaS features, like collaboration, make business communication seamless.
In short, Unified Communications as a Service takes the worry out of maintaining and upgrading the communications platforms (email, voicemail, VoIP and video conferencing) that your employees rely on every day for success. Hosted in the cloud and delivered over the web, your UCaaS platform gives you access to the latest communications technology without significant capital investments and reliably delivers it to keep your employees connected.
Topics: Communications Services, Phone Systems, Unified Communication, UCaaS, On Premise